During the work or school week it can often be hard to find a quick and easy breakfasts. Here a just a few ideas!
Whole Wheat toast, egg whites, fruit- Whole wheat is always a better option then white because of the nutrients. White is never good! I like egg whites better because you get just the same amount of protein but almost no fat. Fruit is always good just to give you a bit of sugar.
Oatmeal-simple delicious and yummy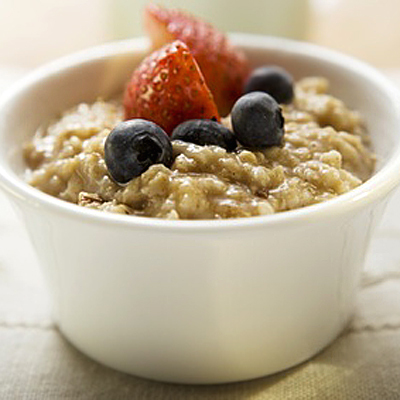 Chobaini Greek yogurt with granola- Greek yogurt has less sugar and more protein then regular yogurt. It is also all natural and contains no high fructose corn syrup. If you not a not fan of Greek yogurt Stonyfields is also good! I avoid the brands which are full of artificial sweeteners which are not good for you.
Vans whole grain waffles-These contain so many different grains including flax seed. I like them plan or even with peanut butter and jelly.
Three sisters cereal- Sugary cereal is not the best but this one is organic and not over sweet. With a little skim milk it is great for those mornings when you really want something sweet but don't want all the artificial sweeteners in something like lucky charms. (Note – we buy this brand at our local Whole Foods)
Most of these ideas can be found at your local grocery store or whole foods.
Hope you found this helpful! What are your favorite breakfast foods?
One Response to "Some Fast Breakfast Ideas"
Avery Serven Says:
November 10th, 2011 at 8:43 pm

Wow, this website is amazing! I love this blog <3
Peace Love Chinese Mirch
Leave a Reply