Couscous is an interesting dish. Traditionally middle-eastern, it's worked its way into America's diet, both as an appetizer and a side dish. Couscous can be treated as you would a rice dish or a pasta dish. Today, we'd like to share a side dish  that you are welcome to try and alter to your liking.
Ingredients
* 1 cup Israeli Couscous
* olive oil
* 1 Vidalia onion, sliced into slivers
* 2 cloves garlic
* 4 tablespoons lemon juice
* 1 tablespoon of tahini
* 1 large eggplant, chopped
* 1/2 cup feta cheese, crumbled
* salt and pepper to taste
First, the couscous.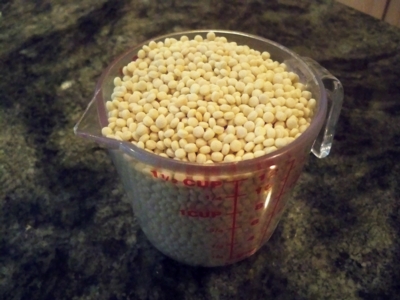 Cook for about 3-5 minutes in boiling water and drain. It should be al dente (just undercooked) like pasta.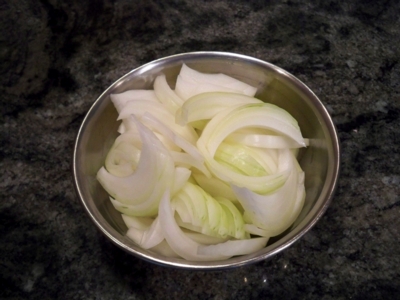 Slice the onions as shown, and saute in olive oil.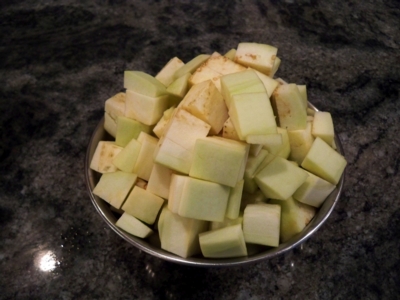 In another pan heat the garlic in olive oil, and brown the eggplant.
Next, mix the lemon juice, tahini, and a tablespoon of olive oil. mix in a bowl with feta, and all other ingredients. This dish can be served either hot or cold. Salt/pepper to taste.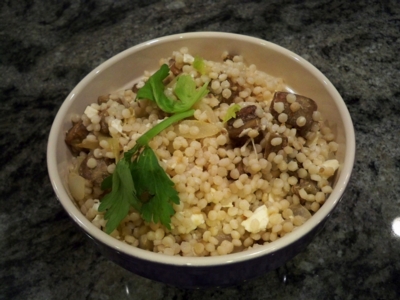 If you don't care for the feta, leave it out, you can add chopped black olives if you wish. Let us kow if you tried this and if you made any changes to suit your taste.