We find that the side dishes tend to be an afterthought, the steak is on the grill, and we look to see what we can make before it's ready, hoping there's something in the fridge or pantry. Here's a side dish that goes well with most main dishes, try it and let us know what you think.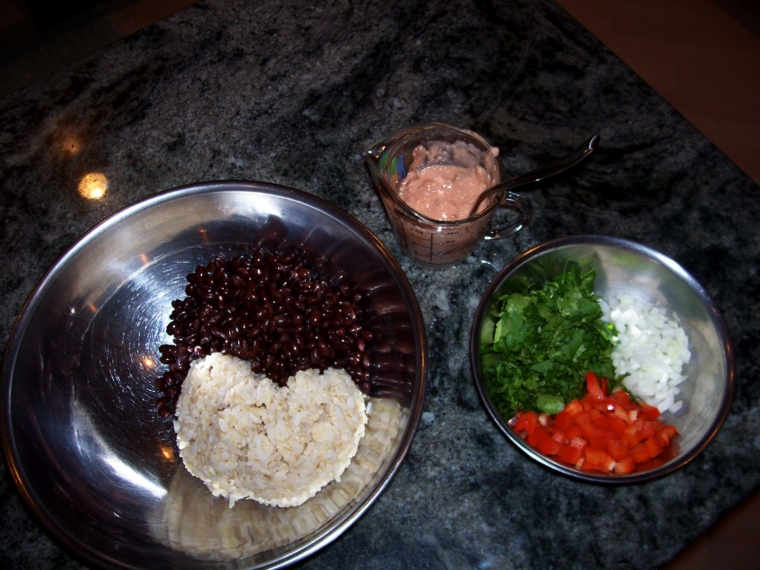 2 cups cold cooked rice (We use brown rice for extra nutrition and flavor. This is 2 cups 'after' it's cooked)
1 can (15oz) black beans, rinsed
1 cup (or 1 can) whole kernel corn
1/2 cup diced red pepper
1/3 cup minced scallion (or sweet onion if scallion is out of season)
1/3 cup salsa
1/4 cup mayonnaise
1/3 cup cilantro
1/2 tsp cumin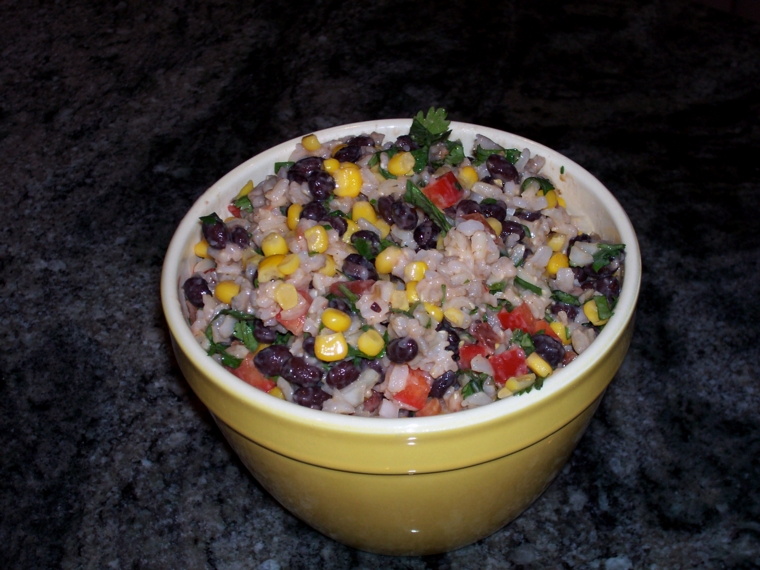 So long as you've made the rice the day prior (or same morning), the prep for this is very fast, just a bit of chopping, mincing. (Yes, the corn missed the ingredients' photoshoot, but it did make it to the final dish.) Enjoy!