Another recipe in our "cooking for the week" series, for these meatballs we use ground turkey to keep the fat low. It's often on sale in our local supermarket as a buy one get one free on a 20oz package, thus this recipe has 2-1/2 lbs of meat.
2-1/2 lbs ground turkey
2 eggs
1/2 cup bread crumbs
1/2 tsp salt
1/2 tsp pepper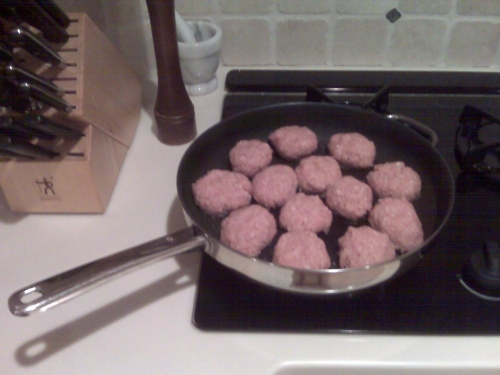 First, mix the ingrediants in a large mixing bowl, then form into balls. We use an ice cream scooper to get these consistant.Use a bit of cooking spray then cook on a low flame with the lid on. About 10 minutes on low, then flip over.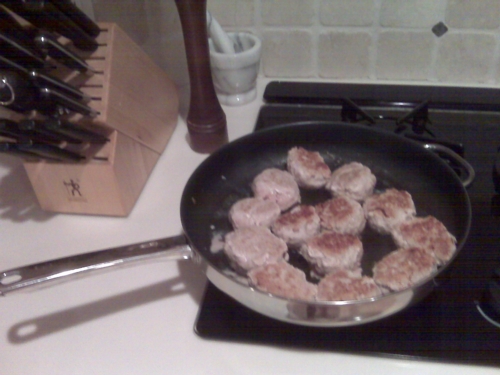 Another 10 minutes or so and they are ready.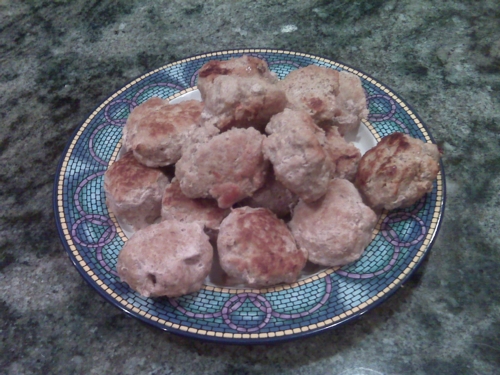 These meatballs freeze well, and go great in our homemade pasta sauce. Enjoy.