Today's stuffed baked potatoes were part of a Mexican themed dinner we recently had.
2 lbs baby red potatoes
4 slices center cut bacon
12 oz lean ground turkey
1/2 cup salsa
1 tsp chili powder
1/2 tsp oregano
1/4 tsp ground cumin
1/4 tsp salt
1/8 tsp freshly ground black pepper
1/4 cup whole milk
2/3 cup shredded cheddar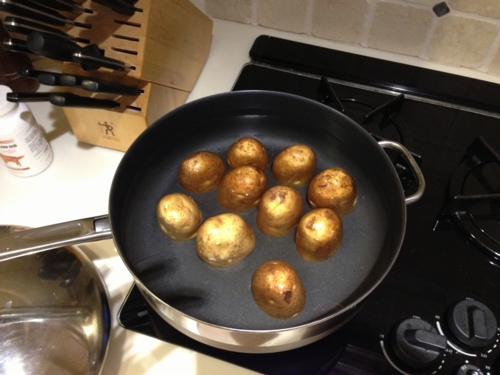 Wash and cut potatoes in half, then simmer in boiling water until tender. Set aside to cool. Cook bacon and set aside. Cook turkey in pan, adding salsa, chili powder, and other spices above.
Scoop out potato, careful not to break the skin. Mix in the turkey and bacon, and 1/2 cup of cheddar cheese. Spoon into the potato skins, and top with remaining cheddar cheese.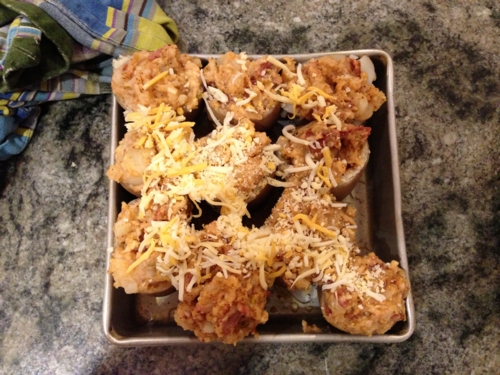 Bake at 400F about 15-20 minutes until the cheese melts and starts to brown.
Next up – SouthWest Veggie Nachos, so come look for it next week!
Leave a Reply