Every couple few weeks I like to try a new cookie recipe for the cookie jar in my kitchen. What inside the jar this week? Nutella Thumbprints! These are delicious. Perfect for a treat after school or desert.
Here is what you will need:
2 cups all-purpose flour
¼ teaspoon salt
1 1/3 sticks butter, cold and cut into cubes
1 cup powdered sugar
1 egg yolk
1 tablespoon pure vanilla extract
Nutella spread for filling
Directions:
In mixer with paddle attached mix together the flour, salt, butter and sugar until soft and crumbly. Then add the egg yolk and vanilla extract. Continue to mix until dough is formed. Refrigerate dough in plastic wrap for 1 hour.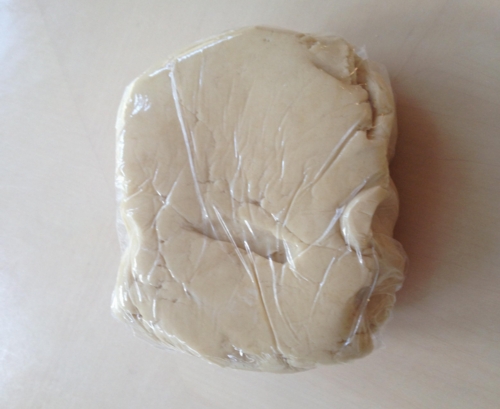 Preheat oven to 340 degrees Fahrenheit. Break dough into 1-inch balls and place on greased cookie sheet. Press your thumb in the center of each to create a small indent.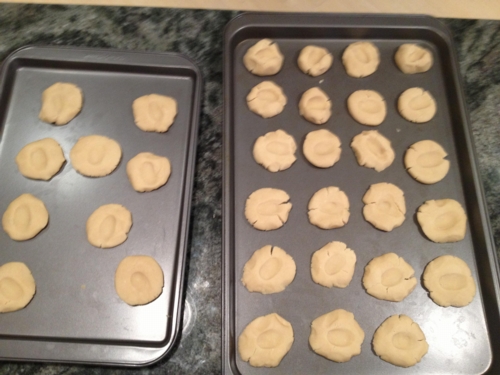 Bake for 10 minutes until golden brown.
Fill each indentation with Nutella using a kitchen knife.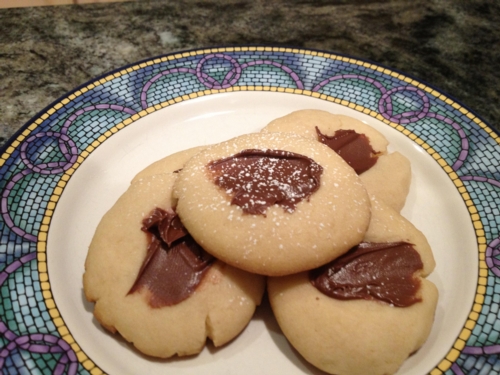 Cookies can be store in an airtight container (or cookie jar!)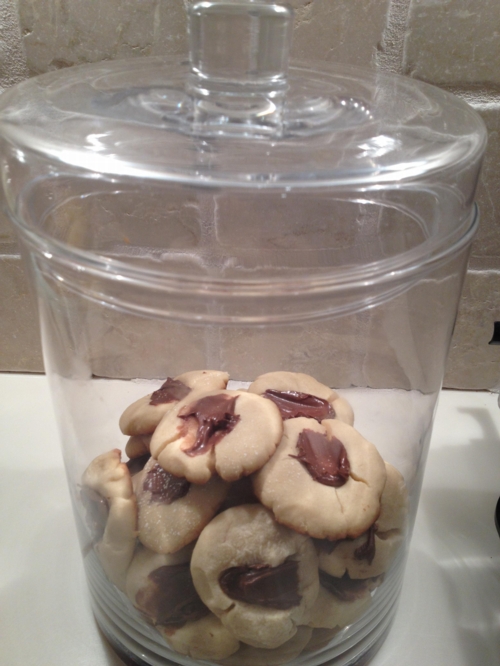 Let me know if you try this recipe out. Don't forget to share you favorite cookie recipe below!
Recipe found in the cookbook Cookies, Cookies, and more Cookies! By: Lilach German
2 Responses to "Nutella Thumbprints"
Charlotte Says:
January 24th, 2013 at 4:47 pm

HIIII RACHHH

Emma Says:
January 30th, 2013 at 5:31 pm

You're doing a great job!! Looks so yummy!
Leave a Reply